US Chicago's Council calls for the lifting of blockade against Cuba
The City Council of Chicago, Illinois, unanimously approved a resolution calling on the US government to lift the economic blockade against Cuba, diplomatic sources informed on Thursday.
In that way, the city became the eighteenth to adopt a document of this type, and since 2016, a total of 28 resolutions were approved that also include state legislatures and cover, in addition, cooperation with the medical and pharmaceutical sectors.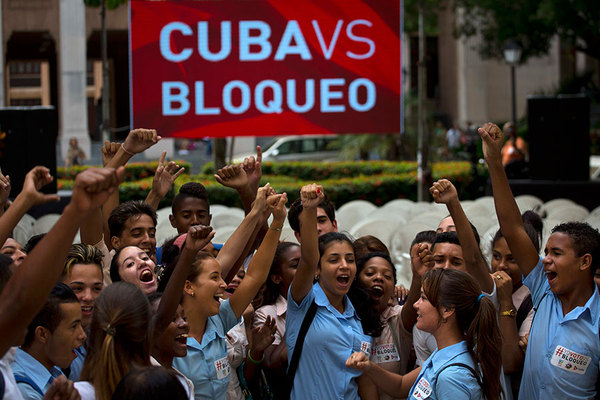 The resolution issued by the authorities of the city recalls that on December 17, 2014, Cuban President Raul Castro and his U.S. counterpart Barack Obama decided to reestablish diplomatic relations between the two countries.
However, the text adds, despite the fact that Obama lifted some of the restrictions imposed on Cuba, 'the main parts of the embargo (blockade) are still in force.'
The declaration reaffirms that the full restoration of trade and travel between the two countries would be of great interest and benefit to both parties, in the areas of food production, economic opportunities, education, public health, tourism, the arts, sports and biotechnological research.
Therefore, the proclamation continues, the city of Chicago would benefit from the restoration of trade with the Republic of Cuba by allowing the export of agricultural and industrial products to the neighboring nation of 11 million inhabitants, as well as the import of Cuban goods.
The letter urges the president to take further steps toward normalization of relations, and to eliminate regulations governing travel, remittances and trade with Cuba.
Reprinted from Prensa Latina
https://www.plenglish.com/