August 17, 2022 – Canadian Network on Cuba Presents: Cuba is Not Alone!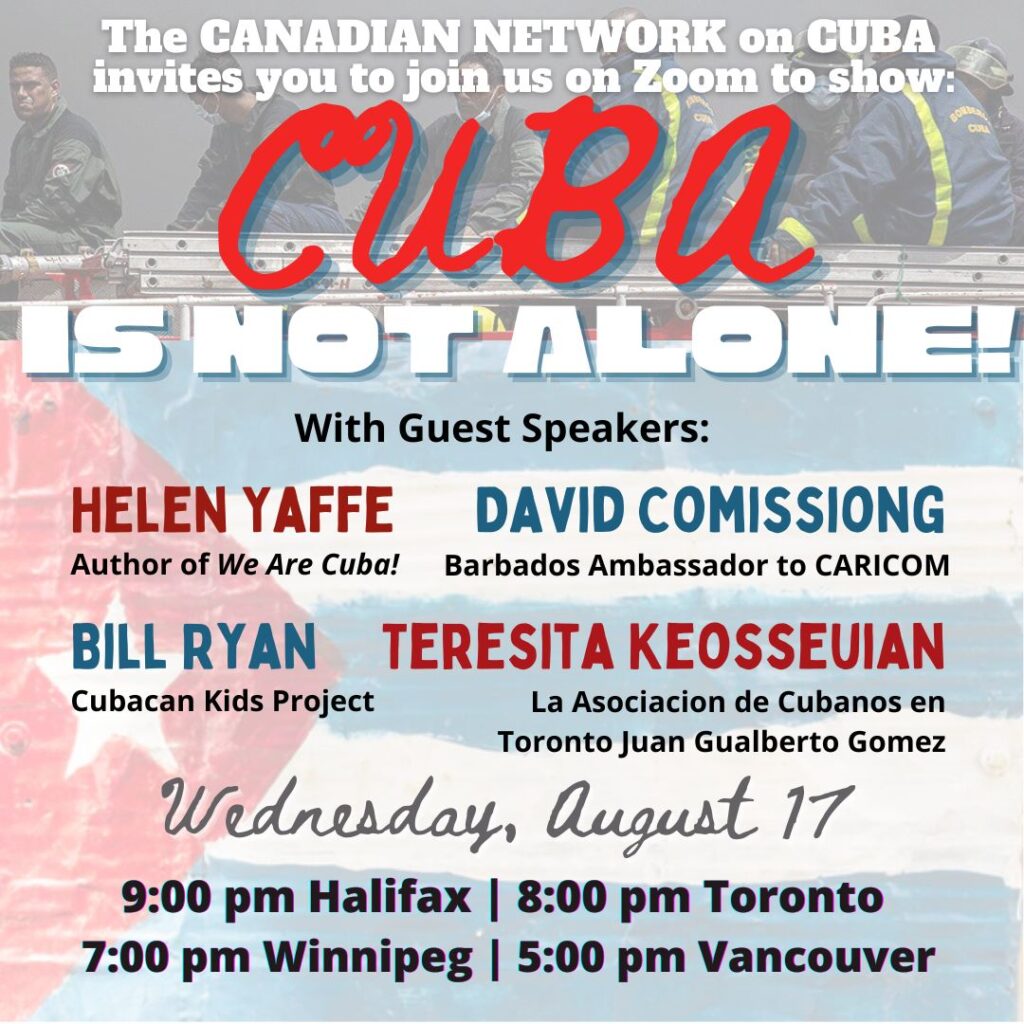 August 17th
5pm Vancouver | 7pm Winnipeg | 8pm Toronto | 9pm Halifax
Register for the event here:
https://us06web.zoom.us/webinar/register/WN_Buf_Qa1WSta9YZIwAgQAag
With Guests Speakers:
Helen Yaffe – Lecturer in economic and social history at the University of Glasgow, author of "We Are Cuba! How a Revolutionary People Have Survived in a Post-Soviet World", and Co-Producer of "Cuba's Life Task: Combatting Climate Change" – a documentary about Cuba's 'Tarea Vida' Cuba's unique plan for climate change adaptation and mitigation.
David Comissiong – Barbados Ambassador to CARICOM and to the Association of Caribbean States, a lawyer, key Pan-Africanist in Caribbean politics, and author of multiple books.
Teresita Keosseuian – La Asociación de Cubanos en Toronto Juan Gualberto Gómez and a coordinator of the material aid campaign for Matanzas
Bill Ryan – Founder of the Cubacan Kids Project
CUBA IS NOT ALONE!
LIFT THE U.S. BLOCKADE ON CUBA!
U.S. HANDS OFF CUBA!
U.S. Remove Cuba from the So-Called "State Sponsors of Terrorism" List!