October 17, 2022 – CNC Virtual Picket: Lessons of October '62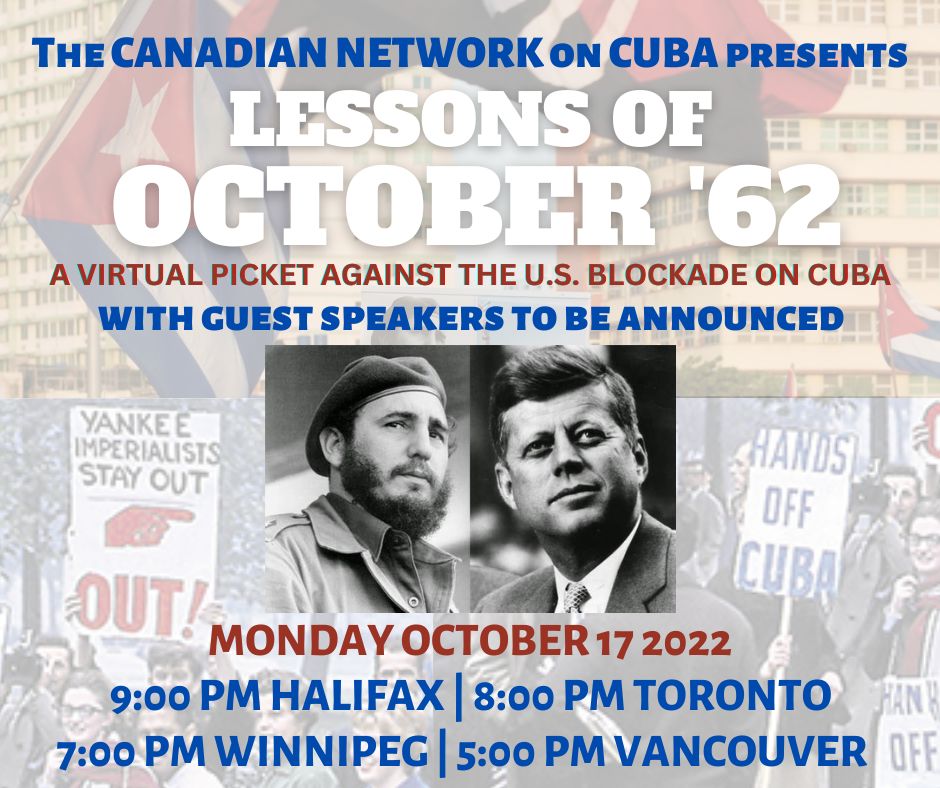 Join The Canadian Network on Cuba on October 17 for our monthly picket against the US blockade on Cuba!
Monday October 17, 2022
5pm Vancouver | 7pm Winnipeg | 8pm Toronto | 9pm Halifax

This month's theme will be Lessons from October '62. On the brink of contemporary global military conflicts potentially turning into nuclear clashes, we look back sixty-years later on the Cuban Missile Crisis.

Register for this webinar here.