November 17, 2022 – The Canadian Network on Cuba presents: The World Says YES to Cuba!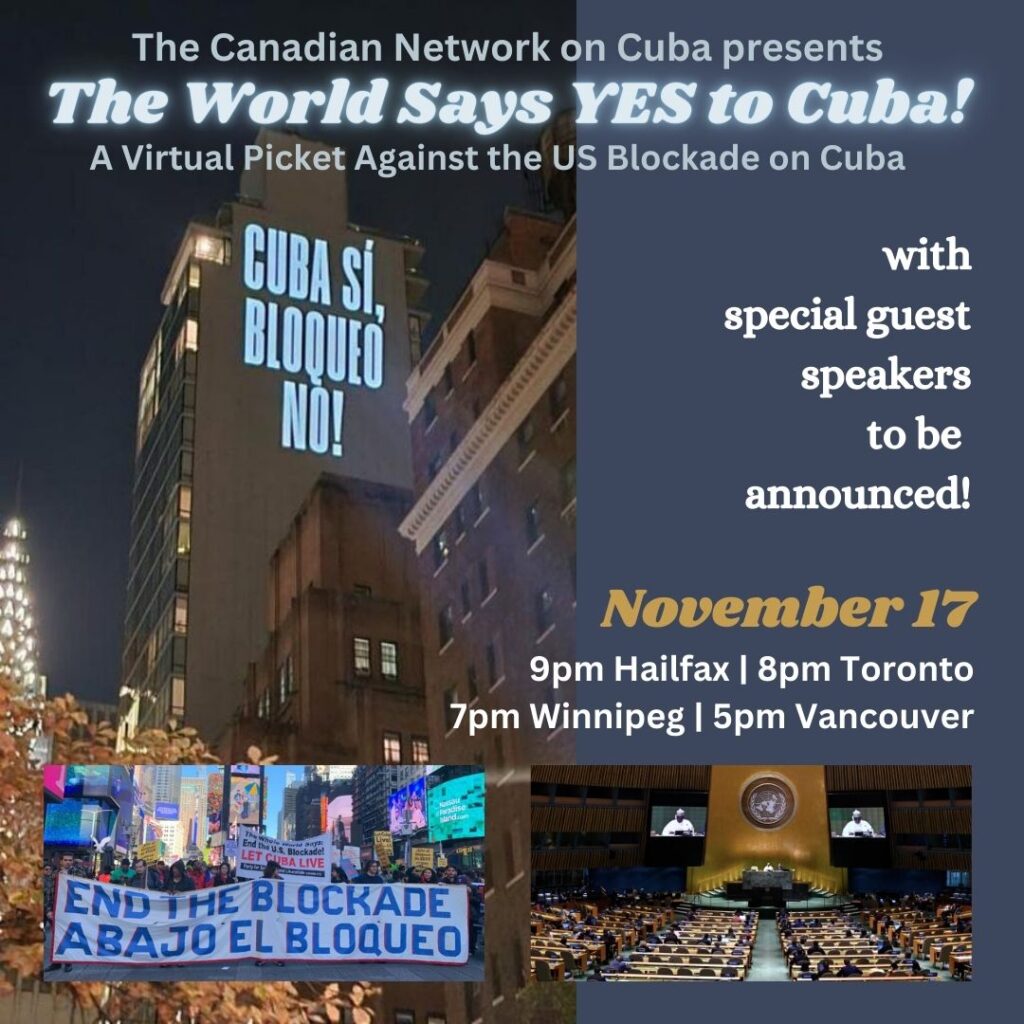 Join the Canadian Network on Cuba and friends of Cuba from all over the world!

November 17, 2022
5pm Vancouver | 7pm Winnipeg | 8pm Toronto | 9pm Halifax

Register for this webinar here!

In light of the 30th consecutive United Nations General Assembly vote against the unilateral blockade on Cuba, we will discuss the almost universal international solidarity with Cuba and the necessity of ending the cruel attack on Cuba's economic and political sovereignty by the US.
Guest speakers to be announced in the coming days. Stay tuned!